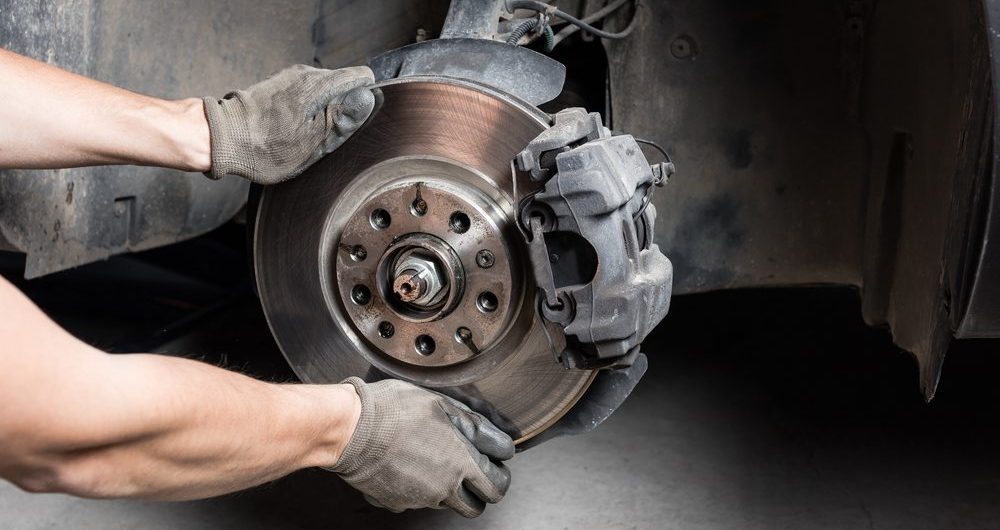 If you're looking for affordable, reliable and high quality brake repair or break replacement in Belleville, IL, then you need look no further than J & R Car and Truck Repair. Since 2011, we have been helping drivers of all types of vehicles stay safe on the road, without breaking the bank or experiencing necessary inconvenience.
We know that the need for brake repair or replacement isn't something you plan for, which is why we work hard to ensure that your experience with us is quick, easy and effective. Without fully-functioning brakes, you and everyone on the road around you is in danger—we understand this fact and strive to remedy it to the fullest.
Here's a closer look at what J & R Car and Truck Repair can offer in terms of brake repair and replacement, to give you peace of mind on the road:
Brake repair: When your brakes aren't working properly, you face danger every time you get on the road. Fortunately, J & R Car and Truck Repair is here to offer you our experience, knowhow and versatility. No matter what make or model of car or truck you drive, chances are we've worked on it before, and can locate your brake issue fast and accurately. Our friendly team will use their attention to detail and broad knowledge to make sure your brakes work well for a long time to come.
Brake replacement: In addition to performing brake repair in Belleville, IL, we are happy to also offer brake replacement services to our valued customers. Whether you drive an old truck or a brand new car, our team can find the perfect brake replacements for your vehicle, and install them seamlessly. Your safety is always our top concern, and it will show in the quality of our work.
If you are interested in learning more about our brake repair and replacement services, please give J & R Car and Truck Repair a call at 618-416-6633.